An Illinois mom is passing her love of the Harry Potter series to her baby daughter in the most magical way.
Kayla Glover, who works as a photographer, took a series of adorable Harry Potter-themed pictures of her newborn daughter, Lorelai Grace.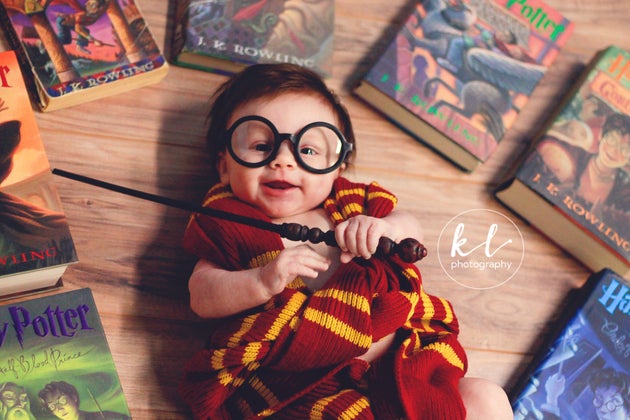 "I've been a Harry Potter fan since I was 10 years old," Glover told The Huffington Post. "It is fair to say I always planned to introduce my children to the series at a young age."
When Lorelai was 3 months old, her mom set up a themed photo shoot to pay tribute to her favorite fictional world of wizards and witches. "I wanted to be sure to include my original set of books because they mean so much to me and represent such a fun part of my childhood," Glover said.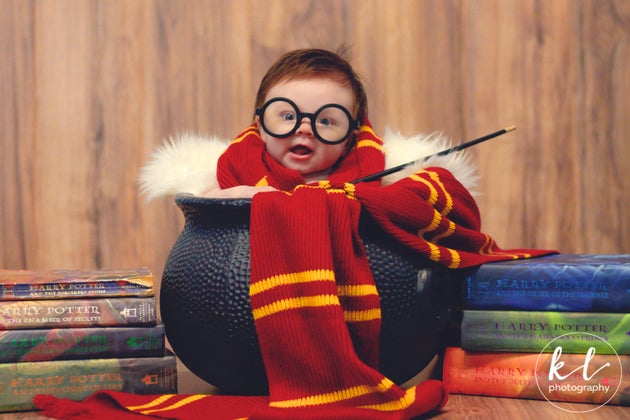 For the shoot, the photographer gathered her Harry Potter books, a cauldron she uses for Halloween decoration, her niece's wand and Gryffindor scarf and a pair of round glasses that she received at the midnight release party for the fifth book.
Glover said Lorelai had no issues posing for the photo shoot, as she's always been a very happy, easygoing baby.
"She enjoyed trying to chew on the wand any chance she got, and her little face looked so silly when the glasses would slip down her nose," the mom said.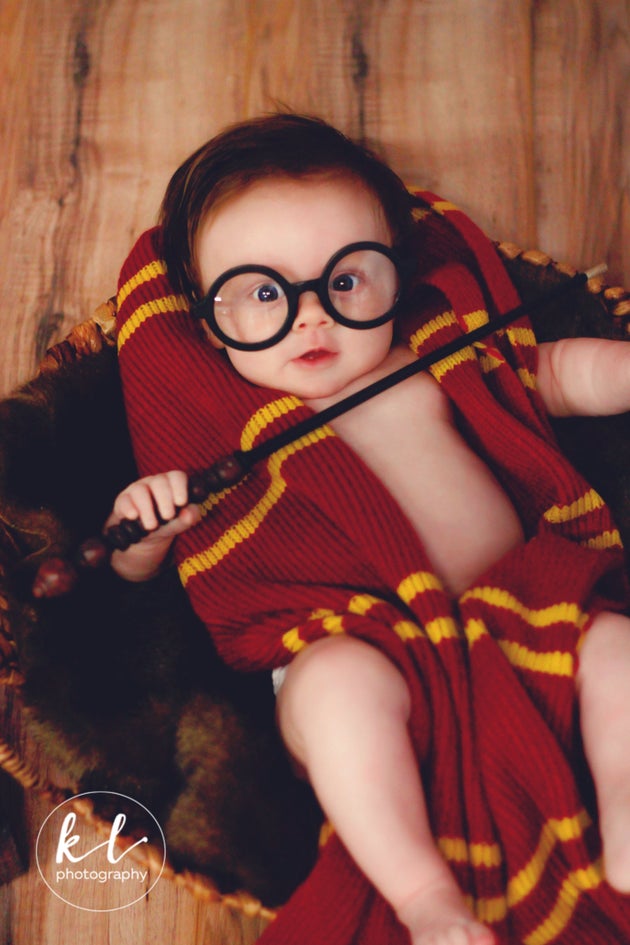 Glover hopes this is just the beginning of Lorelai's Harry Potter fandom. "I absolutely plan to read them to her one day and have her enjoy reading them herself as well," she told HuffPost.
The mom added that she thinks it would be nice to begin reading the books to Lorelai when she's 10, the same age she was when she got started ― though they may share the movies with her sooner.
And in the meantime, there may be more Harry Potter photo shoots to come. "Now that her hair has changed to red, I'm thinking I'll at some point need to make her a Weasley as well!" Glover said.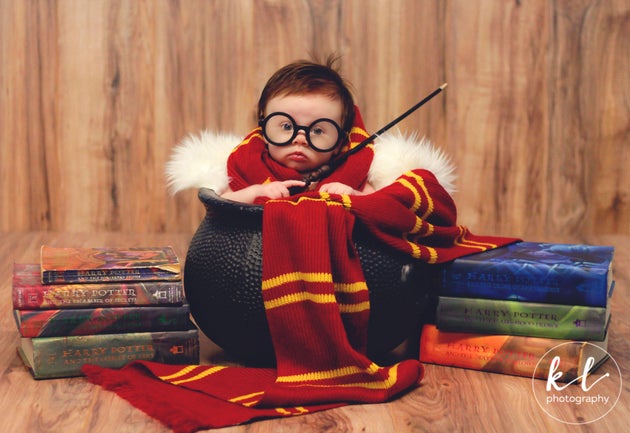 The photographer said she's been pleased to see overwhelmingly positive reactions to the Harry Potter photos on Facebook and Instagram.
"At a time where there's so much negativity clouding our social media and in the news, it gives me hope to see other's appreciate my beautiful little girl dressed as a character that represents strength, perseverance, and humility," she said. "In the words of Albus Dumbledore, 'Happiness can be found, even in the darkest of times, if one only remembers to turn on the light.'"
For more adorable baby photos, visit Glover's website, Facebook page and Instagram.